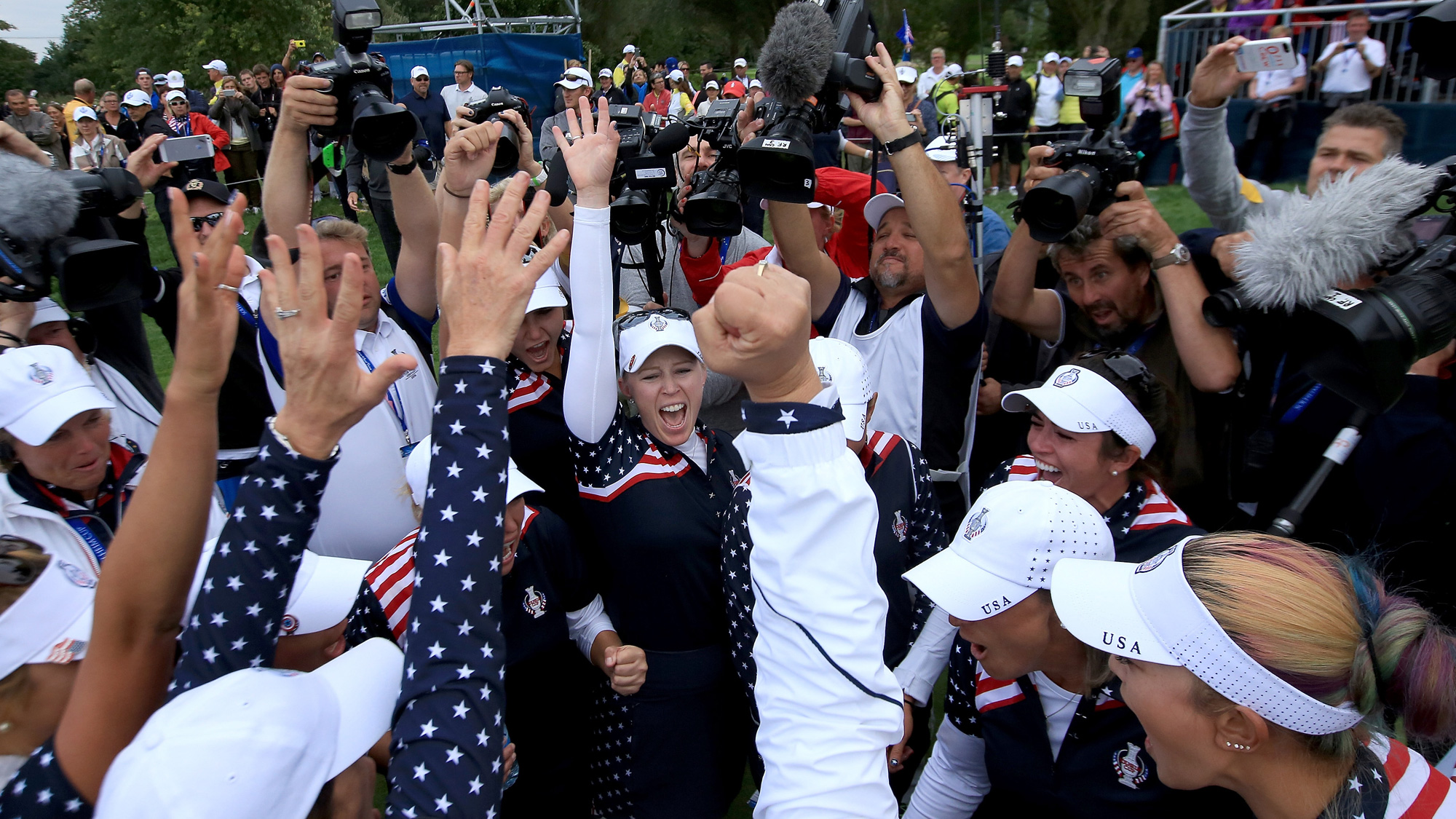 Back In The States
This week, the Solheim Cup returns to the United States for the 15th edition of the matches. This year, Des Moines Golf and Country Club hosts the matches between Teams U.S.A. and Europe as they square off for the coveted crystal that the Americans brought back to the States in 2015. In the last match up, Team U.S.A. mounted the largest comeback in the history of the event, overcoming a 10 – 6 deficit heading into Sunday's single matches, to win 14 ½ to 13 ½. The Americans look to retain the cup for the first time since 2009 when they picked up their third consecutive win.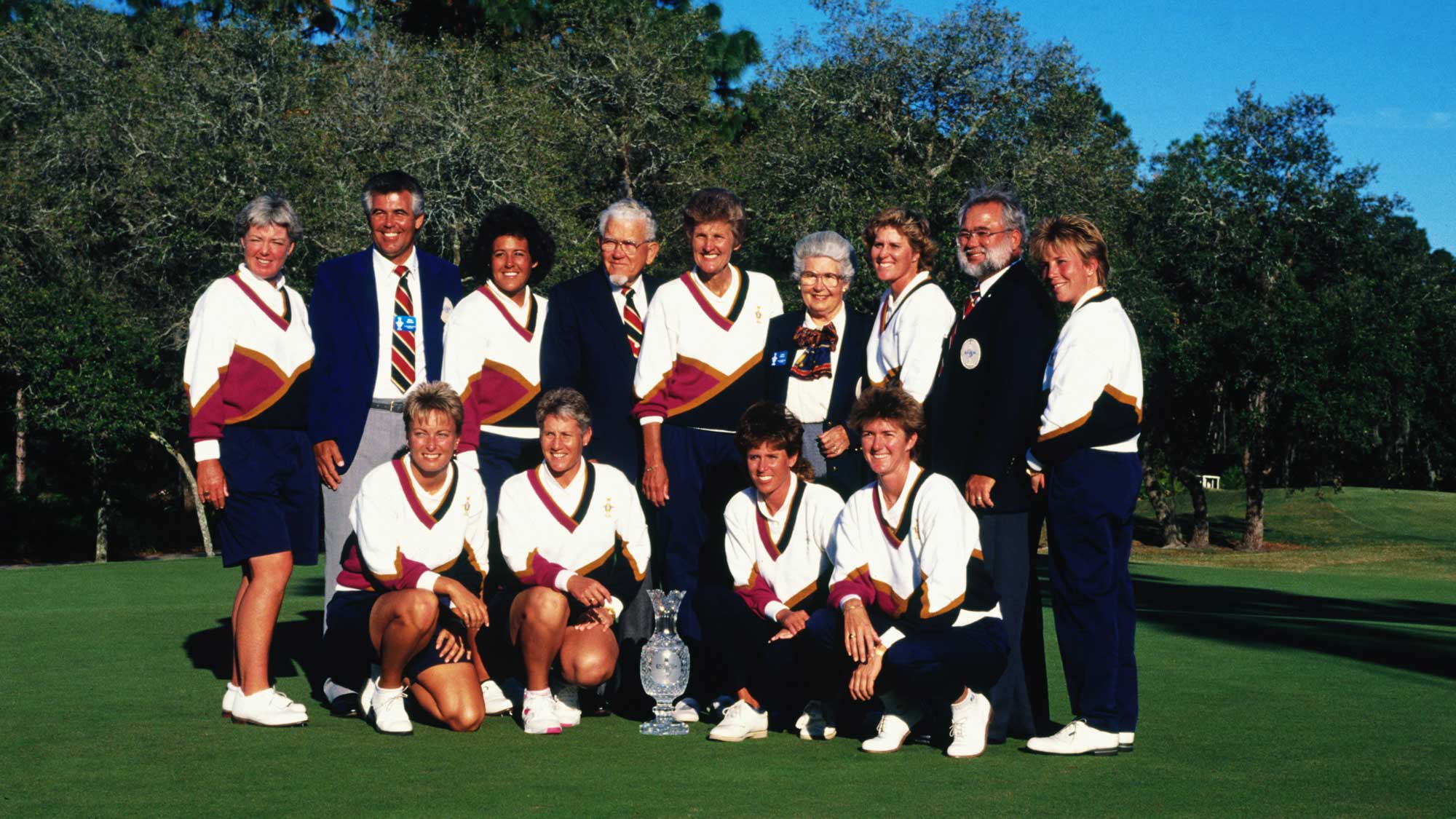 Solheim History
Team U.S.A leads the Europeans in the number of Solheim Cups won at 9 to 5. Americas have lost just once in the seven times the matches have been played in the States. That loss came in 2013 at Colorado Golf Club where the Europeans trounced the Americans 18 to 10. Click here for the complete history of the event.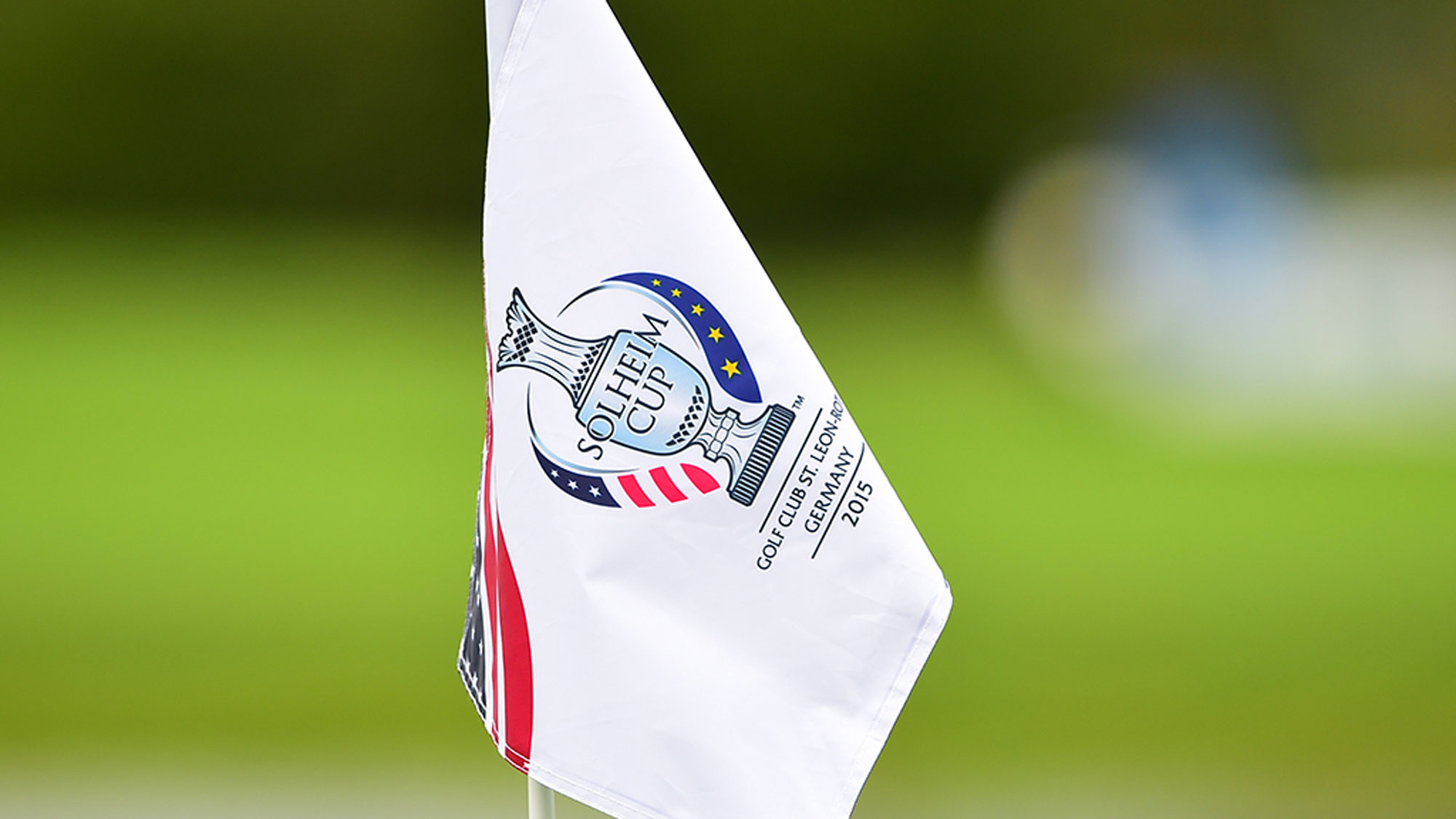 Rookie Watch
Seven rookies make their debut at the 2017 matches, including four on the European side and three Americans. Georgia Hall topped the Ladies European Tour point standings to earn her way onto her first Solheim Cup team. She's joined by fellow qualifier Florentyna Parker as well as captain's picks Madelene Sagstrom and Emily Pedersen, who are each making their first appearance at the Solheim Cup. Recent major champion, Danielle Kang, played her way on to her first Solheim Cup with her victory at the KPMG Women's PGA Championship. She's joined by 2017 LPGA Tour rookie Angel Yin and Austin Ernst, who are both making their Solheim debut. Click here for more on how rookies have fared in the history of the Solheim Cup.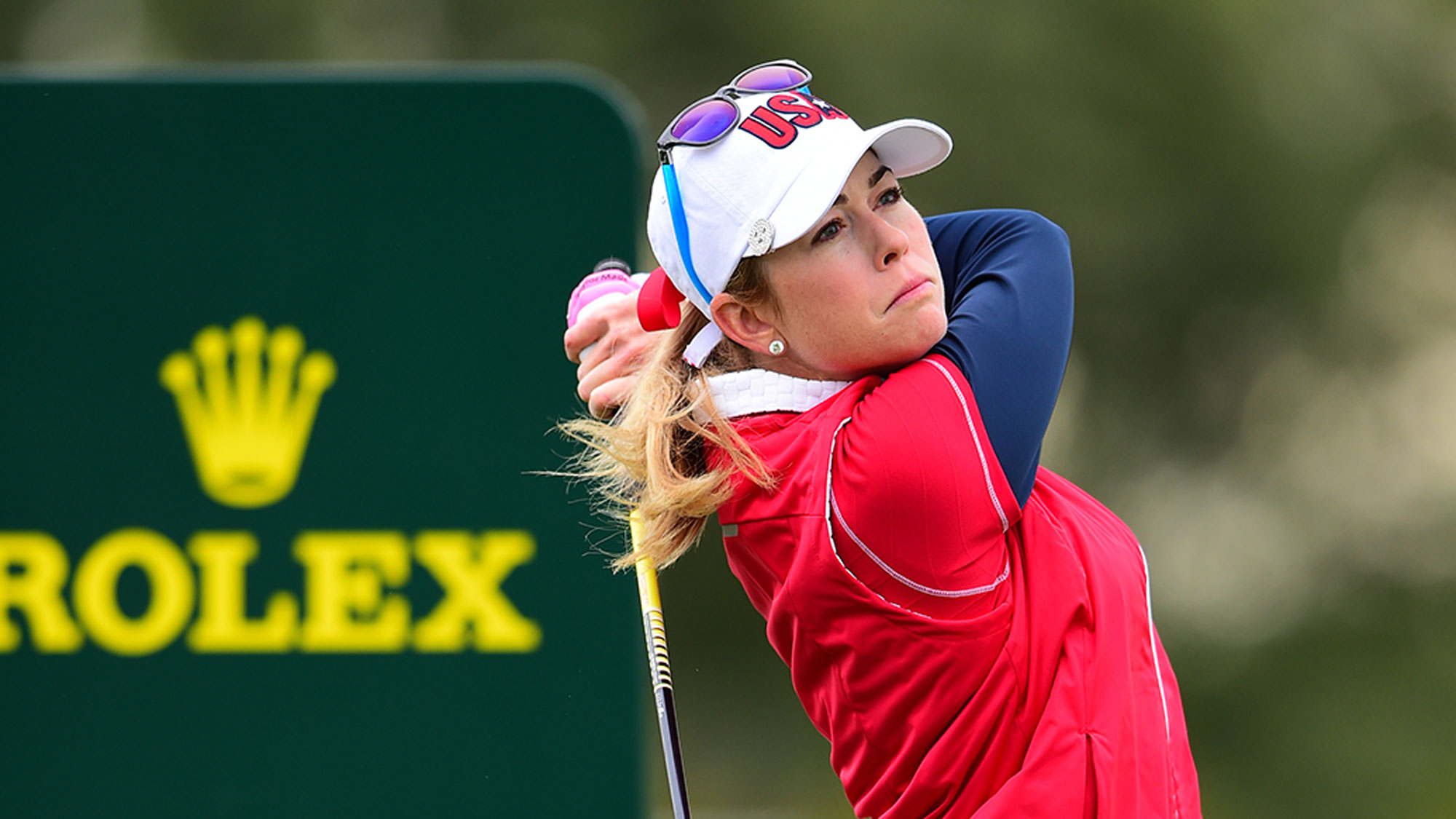 Alternate
Last week, Team U.S.A.'s Jessica Korda took to Twitter to announce she would not be able to compete in the 2017 matches. Korda withdrew from the Ricoh Women's British Open to seek treatment for an ongoing arm injury she'd been coping with since mid-July at the U.S. Women's Open. Paula Creamer was named by Juli Inkster as potential alternate in the event a situation like this would occur and will replace Korda for Team U.S.A. She'll make her seventh appearance in the matches where she has a record of 14-8-5. Click here to meet both Team U.S.A. and Team Europe.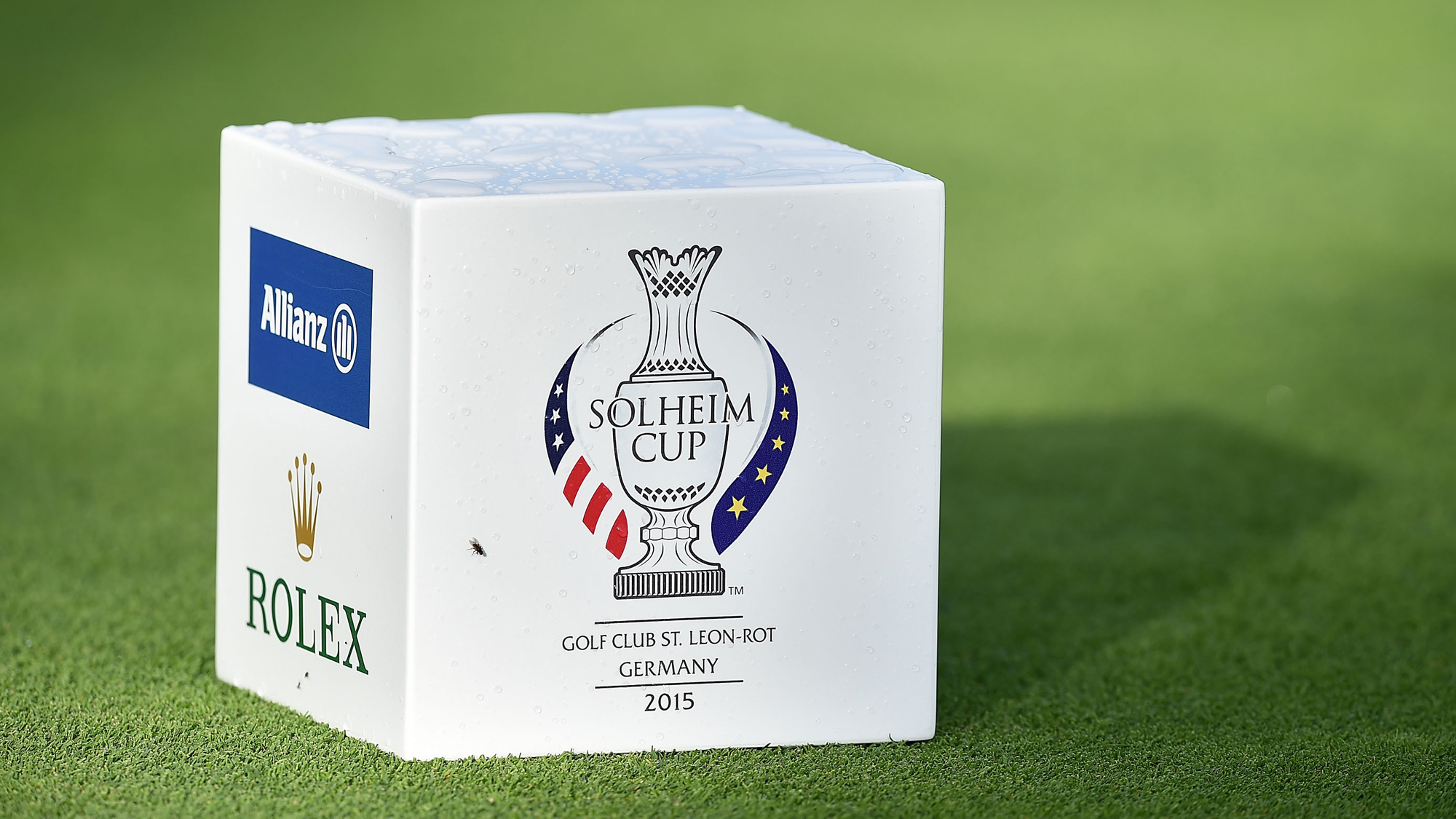 Format
Matches begin Friday morning with four, foursome matches, followed by an additional four, four-ball matches in the afternoon. Foursomes kick-off the action Saturday morning, followed by four-balls in the afternoon. Sunday, the Solheim Cup will wrap up with 12 singles matches. Click here for the complete schedule of the week's events.